Ready Rosie

is an early education tool designed to educate parents on ways they can engage with their children in learning fun. Videos showing developmentally appropriate, no cost activities show how an adult can fit lessons into the minutes spent in the grocery store, restaurant, or even housekeeping.

Our Child Care students learn about Physical, Intellectual, Emotional, and Social Development. These Ready Rosie videos are a great way to show them how they can apply their knowledge. Students would watch a video and be asked what areas of development were being enhanced by the activity. But we took it a step further, and had the students create their own videos. Here is an example that turned out really well.

​
Powered by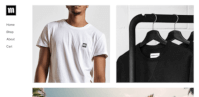 Create your own unique website with customizable templates.