For our October 10 staff development day, we embedded new tech products we learned about at EdSurge into our morning session. We used LeanLearn for the agenda, and talked about how it could be used in class as a project management tool or to allow students to control and track their learning. Then we prefaced our TBRI presentation using Sown to Grow for learning goal setting. Following the presentation, we gave a Plickers quiz, and that data went into the Sown to Grow to track if goals were met. It seemed that teachers were impressed with Plickers. The lack of a need for student devices is a plus. Also, the ability for the teacher to track individual student results is a great way to find out who needs follow-up reteach.
We found this method of sharing by modeling successful in gaining the interest of the teachers. Also, the fact that we as presenters still had a learning curve with the products shows that it is a process of discovery and trial and error. Some people who are intimidated by technology may not realize that those of us who use it regularly are just not afraid to mess up.

Powered by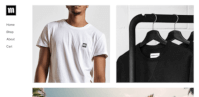 Create your own unique website with customizable templates.