This week the Child Care class tried Trello, a project management tool. We broke our bulletin board project into steps and created tasks. Once the tasks were completed, we could put a check-mark sticker next to it. Once a group of related tasks were done, we could add a smiley face sticker. The nice thing about Trello is that we can plan a project that all 4 classes will work on. It is easy to use to keep track of what needs to be done. Our next step is to sign students up, so that we can assign tasks to specific people.
Our new Health Science teacher, Ms. Gonzales, is using Quizlet Live with her class. They broke into teams and competed in a vocabulary competition. They were really motivated by the competition. When she told the other teachers about it at lunch, we were all thinking about how we could use it as well.
One student this week said, 'this isn't like school, this is fun". Well, sometimes it is both.

​

Powered by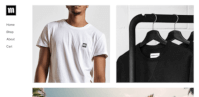 Create your own unique website with customizable templates.