This six weeks I am having my students do projects that cover the TEKS, using Google Slides and Docs. I created template Slide presentations, then share them with the students. While it takes a little work up front, it has benefits that make it worth the work.
For my first year students, I add more to the template each week. They are working in pairs, so I have created a presentation for each pair. When I want to add to it, I add to my template, then copy the new slides into each pair's copy. Some of the work is documented on the slide, and some in Google Docs that I share with them also. They paste a link from those docs into the slide. I included a slide for each week that lists the learning objectives and the tasks to be completed. If a student was absent, they could easily get caught up outside of class time.

---

​

For my second year students, they are working individually on a project on setting up a daycare. The template was complete with instructions for each task in the Notes section under the slide. One nice feature is the Comment option. This allows me to give feedback when I have time, and for them to make edits. They click Resolve on the comment when they have made the change, and I get an email that they resolved it.

​

The only thing I have had to watch out for is students using the Chat feature. However, since the documents they were working on were shared with me, I was also in the chat and so I just reminded them to get back to work if the chat was off task.

I encourage teachers to experiment with Google Drive tools, and I am here to help.
Powered by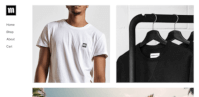 Create your own unique website with customizable templates.