I am currently playing with Symbaloo. This is a web-based program that allows you to curate links to websites and organize them. You can even set it as your home page. You can have multiple tabs for content. There are pre-made Symbaloo mixes as well.
I have created a home mix, for frequently used sites, Chrome extensions, and other web tools we use (Plickers, Quizlet, Trello). I have also started creating mixes for the way I organize our class topics: Infants, Toddlers, PreK, etc). Within a mix page, you can also highlight groupings of links with common themes.
While all of this is very exciting, I am torn. Yes, this would make it much easier for my students and myself to use the internet for research, it also creates a false environment that students will not have in the future. However, there is a Google Search bar in the middle of the home mix page, so they can break out of the mix if they want to. I think I will introduce this tool in the second semester to experiment and get student feedback. It isn't difficult to set up, and you can easily edit it.


EdCampATX

is an un-conference. There is no agenda. Participants suggest topics they would like to explore, those ideas are aggregated and sorted into sessions without a leader. Anyone can share what they know about the topic. Anyone can ask questions.

This year's EdCamp was divided into four sessions. I attended Design Thinking Process, Special Ed, Google Classroom, and Google Tools. My favorite was Design Thinking Process. A few participants had experience using it in class at different grade levels, and some had used it as a tool with teachers for professional development. Questions from the group would elicit suggestions, resources, and more questions. You could almost see the lightbulbs going on over participants heads. Check out

Design Thinking for Educators

,

Teachersguild.org

, or

DesignThinking Crash Course

to get a feel for what it is all about.

The other session I found most enlightening was the Google Classroom tips and tricks. Varying levels of familiarity actually made the session more interesting, and I was convinced that I will be switching my classroom site over to Google Classroom because of all the efficient features.

I highly recommend EdCampATX. They will have an unconference at SXSWEdu, and again later next year.
Powered by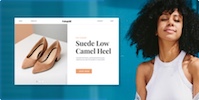 Create your own unique website with customizable templates.