Success stories
Oralia

Oralia was a student at Clifton from January 2008 to May 2010. She decided to come to Clifton because she thought it was an awesome school! She attended the Business Program with Mrs. Wine. She learned many things, but she says the most important lesson she learned was, no matter how hard the situation, never give up on your dreams.

In her third year at Clifton, Mrs. Borders helped Oralia find her job at Faith Presbyterian Child Development Center. She is happily surprised that she still works there and she enjoys making money. She works 40 hours a week as a Teacher Assistant. She is also working on earning her Child Development Certificate at the ACC Eastview campus. Her goal is to keep working and to get a place of her own.

Oralia would like to tell students that Clifton is an awesome school and you could learn a lot by going to Clifton. She also says the staff is amazing! We at Clifton miss Oralia and are very proud of all she has accomplished.

Alden

Alden completed the Culinary Arts program at Clifton. She learned team work, got her Texas Food Handler's certificate, acquired proper kitchen skills, time management, organization, responsibility and so much more. She currently works at Austin's Pizza for four hours a week and at Cafe Express four hours a week, for a total of eight hours a week. Her employers have dress codes she must follow. She wears a tee shirt with restaurant logo and jeans or black slacks. Alden's mom drives her to work. She likes working because she has made new friends, learned lots about restaurants and cooking and she has her own money to spend. She says she would not be able to do her job if she had not learned all about the right way to work in a professional kitchen at Clifton. She plans to continue working and would like to work full time someday. She also would like to live in a house with some friends. Alden's family is really proud of her, and so are we!

Jacob

Jacob attended the Clifton Ag/Mechanics Program a few years ago. He came by the other day to say hello. Jacob is now attending the Welding program at Austin Community College. He says college is fun and interesting, and he enjoys learning something new each day. He credits Clifton and Mr. Duncum for teaching him to weld and preparing him for college. He plans to continue his coursework to complete the certifications ACC offers. We are always glad to hear from former students about their successful transition from school to work or college. Congratulations Jacob!
Powered by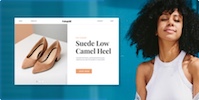 Create your own unique website with customizable templates.